11/25/2022
CHECK OUT OUR NEW BOOKSTORE!
P B Gottfredson's BookStore is for historians, educators, students, researchers, and enthusiasts of the Utah Black Hawk War and Native American culture. That means YOU!
10/29/2022
BlackHawkProductions.com sees a remarkable increase in search engine ranking!
Over the past month, Phillip has been updating the home page. The purpose of the home page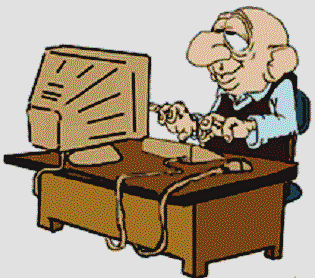 is to give our visitors a clear overview of our website. And not only for visitors but search engines such as Google, it is essential to get things right from a human perspective and technical requirements.
The good news is we are done, for now, and our website has the distinction of being listed at the top of Google's results page. Using the search term "Utah Black Hawk War," you see we are at the top position! Not too shabby for a 78-year-old and an old-school web designer! We apologize for any inconvenience we have caused during the process.
10/25/2022
The Gunnison Massacre 1853
by Phillip B Gottfredson
On this date Qct. 25, 1853, the Gunnison Massacre occured. Peter Gottfredson, my great-grandfather, gives a detailed account of the massacre in his book Indian Depredations In Utah. It's also here on our website at EXCERPTS.html#Gunnison.
What is remarkable, the story begins describing the exact location of the massacre and an old post that marks the exact spot. While I was in Utah over the summer, I was told by a friend who went to the location out in the west desert that the post is still there after 169 years! That's amazing!!
10/08/2022
GOING HOME
Since 2002 Phillip B Gottfredson has been researching the Utah Black Hawk War while learning Native American history from First Nations people in North and South America. Phillip just returned from Utah, where he spent the summer with artist and long-time friend Carol Pettit Harding in Pleasant Grove. Carol designed the cover for Phillip's book My Journey to Understand Black Hawk's Mission of Peace. "I was born and raised in Springville, Utah," said Phillip, "and now it's time for me to return home again. I met so many new and wonderful friends up there on this trip. I spent two beautiful days at the home of Mark and Patti Eddington in Ivins, Utah. Mark Eddington, as many know, is a veteran journalist for the Salt Lake Tribune and former Lead Speech Writer at Utah Governor's Office. Patti is an artist, Founder, CEO, WebrandWest LLC, and a long-time friend. She introduced me to amazing people and showed me around Kayenta Center For The Arts.
"The book is doing well in Utah, and I believe my time could be better spent in Utah where I will continue my work."
The exact date Mr. Gottfredson will return home has not been set. Sometime in the early spring of 2023.
09/25/2022
In remembrance of Chief Black Hawk
We remember September 26, 1870, War Chief Black Hawk was laid to rest at Spring Lake, Utah, the place of his birth. He had fought the good fight and passed out of this world in peace.
08/21/2022
The Sanpete Messenger Heard Us! Chief Sanpitch is not Ute!
On July 9th we reported that a new monument was errected in honor of Chief Sanpitch saying he was Ute. Phillip B Gottfredson and Sarah Grahm fired off letters to the Sanpete Messager newspaper explaining that Chief Sanpitch was not Ute but Timpanogos. The newpaper responed by publishing our letter to the editor.
We are grateful to the Messenger for helping us correct a bit of Utah's History!
08/19/2022
FOR YOUR CONVENIENCE :-)
Blackhawkproductions.com cites a large number of books on our website. For your convenience, we have linked those books to Amazon, where you can purchase them. We have changed our main menu at the top of each page. You can now choose SOURCES which takes you to our source material, and added LIBRARY, which takes you to all the books we cite as references that you can now purchase via our website. This added convenience makes our website an even more unique as a valuable online resource on the subject of Utah's Black Hawk War and Mormon colonization.
08/19/2022
"It's Not About Me"
The article "It's Not About Me" has been updated. "Written in 2008, it was time for me to update it for clarity. The story was taken from my journal and had never been edited. During those times, I was still learning and trying to understand my responsibility as a fellow human being, not just a historian. My arrogance at the time was something I had to overcome before I could learn from Native Americans their history and lifeways. It was a hard lesson but necessary. I am forever grateful to the Native people for their patience and understanding and for not giving up on me. - Phillip B Gottfredson
 07/19/2022
"On Sept. 7, 1872, the final peace treaty of the Utah Black Hawk Indian War was signed at the home of Bishop Seeley by General Henry A. Morrow, Orson Hyde, Amasa Tucker, Fredrick Olson, Reddick Allred and William S. Seeley. Representing the Indians were sub-chiefs Tabiona, White Hare, Angitzebl and others who served under Chief Black Hawk. The war cost Utah $1,535,000.00, the lives of more than 75 whites and several times that many Indians."
The above is the inscription found on another Monument in Mount Pleasant, Utah. This is of coarse an old monument, the plaque itself going back some 60 years. It is located at the relic hall on main street, which historically was the home of Bishop William S. Seely back in 1872, when the 'treaty' was signed.
So, lets unpack the truth here. First, only congress had the authority to sign treaties with the Indians, as I have pointed out countless times. This was not a treaty and was never ratified by Congress, it was an agreement. Second, Tabby was the principal Chief of the Timpanogos at the time, he was not a "sub-Chief of Black Hawk." And his name was not Tabiona. Third, according to our Timeline, there were 932 Indian deaths, and 238 whites. This does not take into account the thousands more Indian deaths that were the result of starvation, small poxs, and numerous other diseases that spread among the Timpanogos Nation. And last, but least, the war cost the Mormon church one and a half million, not Utah. Utah wasn't a state until 1896.
Also see below 07/09/2022 entry about the new monument just installed in Mount Pleasant, Utah.
See more information.
More Fallacious Stories; This one is about Chief Wakara's burial.
There are many conflicting accounts about the location of Wakara's grave and how he was buried. Mormons say that Wakara was buried in a "sepulcher of stone" on the rugged eastern hillside above this little community of Meadow, Utah. And that his grave was located in Dry Canyon, the first canyon north of Corn Creek.
Here's where the story goes off the rails. Mormon accounts alleged that Wakara's two wives and some Paiute children were "offered up" as a sacrifice on the day of his burial. Besides his weapons, trinkets, and presents, the two wives and a young boy "were fastened alive to the pedestal beside Wakara's body." It is also presumed whites robbed the grave in 1909.
The Territorial Statehouse and State Park in Fillmore describe Wakara's burial. I asked Perry Murdock if his great-great-grandfather Wakara was buried with two children. He was puzzled. "I can tell you we would never do such a thing. That's not our tradition. No, that wouldn't happen. we have sacrificed a horse sometimes so the person's favorite animal would be with him, but we would never treat our women and children that way."
The Fillmore State Exhibit is embarrassing, a slanderous one-sided story meant to dehumanize and moralize the indigenous peoples of Utah as a tourist attraction. It is disgraceful. For more information see: Wakara
07/17/2022
UTAH TREATIES WITH NATIVE AMERICANS - WHERE ARE THEY?
In a 2004 interview, I had with the late historian Dr. Floyd O'Neil at the University of Utah. O'Neil explained that "no treaties were made between the Indian people of Utah and the Church of Jesus Christ of Latter-day Saints (Mormons)." He explained that 'agreements' were made between the Mormon Church and the indigenous people. "At best, these agreements were divisive to trick the Indians into giving up their land," he said. The Federal Government was the only one with the legal authority to make treaties. These so-called treaties were made in Heber, Mt. Pleasant, Ephraim, Cedar Valley &, etc., but Congress never ratified one.
The question that keeps coming up is "where are these treaties now?" Its a great question because as you travel around Utah towns and cities, you see any number of monuments that clearly state that "a treaty was signed with the Utes that ended the Black Hawk War." Where are these treaties? - Phillip B Gottfredson
07/11/2022
Hutchings Museum Lehi, Utah
Have you visited the Hutchings museum in Lehi, Utah? If not, put it on your list of things to do. I had the pleasure of meeting with the museums director Daniel Larsen who invited me to talk about the history of the Black Hawk War and the Timpanogos Tribe. We spent a couple hours discusing various aspects of the war. Daniela has also been working with Mary Meyer Chief Excutive of the Timpanogos Nation.
Daniela invited me to speak at the museum about my book Black Hawk's Mission of Peace, and my decades of work on the war and Native peoples in Utah. Though the date hasn't been set yet, I will annouce it here when the time comes.
I am truly grateful to Daniela and the Hutchings Museum in their willingness to educate people on the history of Utah's first Nations peoples. ~ Phillip B Gottfredson
07/12/2022
Have You Read The Utah State Consitution?
Article III Ordinance
[Right to public domain disclaimed -- Taxation of lands -- Exemption.] Second: -- The people inhabiting this State do affirm and declare that they forever disclaim all right and title to the unappropriated public lands lying within the boundaries hereof, and to all lands lying within said limits owned or held by any Indian or Indian tribes, and that until the title thereto shall have been extinguished by the United States, the same shall be and remain subject to the disposition of the United States, and said Indian lands shall remain under the absolute jurisdiction and control of the Congress of the United States. The lands belonging to citizens of the United States, residing without this State shall never be taxed at a higher rate than the lands belonging to residents of this State; but nothing in this ordinance shall preclude this state from taxing, as other lands are taxed, any lands owned or held by any Indian who has severed his tribal relations, and has obtained from the United States or from any person, by patent or other grant, a title thereto, save and except such lands as have been or may be granted to any Indian or Indians under any act of Congress, containing a provision exempting the lands thus granted from taxation, which last mentioned lands shall be exempt from taxation so long, and to such extent, as is or may be provided in the act of Congress granting the same
07/10/2022
What does the term "Federally-Recognized Tribe" mean?

According to the United States Department of Justice, "Recognition" is a legal term meaning that the United States recognizes a government-to-government relationship with a Tribe and that a Tribe exists politically in a "domestic dependent nation" status. Federally-recognized Tribes possess certain inherent powers of self-government and entitlement to certain federal benefits, services, and protections because of the special trust relationship.
Example of "benefits" are, education, social services, law enforcement, courts, real estate services, agriculture and range management, and resource protection.
The Department of the Interior says, "The Federal acknowledgement regulations, known as "Procedures for Establishing that an American Indian Group Exists as an Indian Tribe," 25 CFR Part 83, govern the Department's administrative process for determining which groups are "Indian tribes" within the meaning of Federal law.  The Department's regulations are intended to apply to groups that can establish a substantially continuous tribal existence and that have functioned as autonomous entities throughout history until the present.  When the Department acknowledges an Indian tribe, it is acknowledging that an inherent sovereign continues to exist.  The Department is not "granting" sovereign status or powers to the tribe, nor creating a tribe made up of Indian descendants."
NOTE: Indigenous rights, vested treaty rights, and sovereignty rights remain intact as being the supreme law-of-the-land wheather a Tribe is formally recognized or not.
Achieving recognition can take years, decades or more.
"Indian Laws," as they are called, are extremely complex. Colonization not only resulted in loss of land for First Nation peoples, they were made wards of government. Native Americans were denied having any say in the laws that govern them.
07/09/2022
Here We Go Again - New monument in Mount Pleasant, Utah claiming Chief Sanpitch was Ute
July 2, 2022 the unveiling of a new monument in Mount Pleasant, Utah took place honoring Chief Sanpitch. Chief Sanpitch(Tenaciono) was a son of Chief Moonch, and the father of Black Hawk whoes mother was Tanar-oh-wich and gave birth to several children. Sanpitch was a brother of Timpanogos leaders Wakara, Sowiette, Arapeen, Ammon, Tobia (Tabby), and Grospean. However, that's not how the monuments plaque reads. It clearly states that Sanpitch was Ute. See Sanpitch for more information.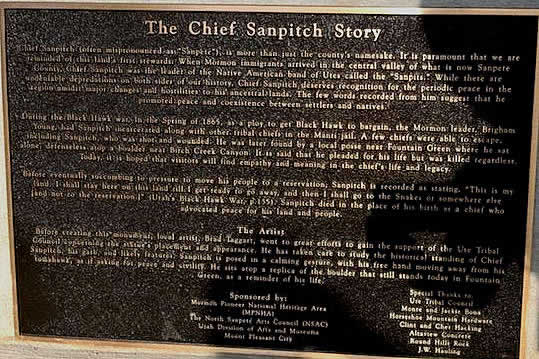 As explained in our 06/28/2022 post below, the Utes are not Shoshoni and were not in Utah untill 1881.
Chief Sanpitch was a signor of the 1865 treaty at Spanish Fork. There were no Utes present at the signing of the treaty.
See article in the Sanpete Messager
07/1/2022
Update: Our feedback period is now closed.
06/28/2022
Uintah Valley Reservation or Uinta & Ouray Reservation-Which is it?
Abraham Lincoln in 1861 that created the Uintah Valley Reservation. Caleb B. Smith, Secretary of the Department of Interior, recommended to President Lincoln that the Uintah Valley, in the Territory of Utah, be set apart and reserved for the use and occupancy of Indian Tribes of Utah. "I respectfully recommend that you order the entire valley of the Uintah River within Utah Territory, extending on both sides of said river to the first range of contiguous mountains on each side, to be reserved to the United States and set apart as an Indian reservation," he said. President Abraham Lincoln responded, "Executive Office Oct. 3, 1861," with the President's words, "Let the reservation be established, as recommended by the Secretary of the Interior." The Uintah Valley Reservation was then enacted into law on May 5, 1864, by the Act of Congress.
The Uintah Valley Reservation was for the exclusive use of the Indians of Utah, namely the Timpanogos Nation, who are the indigenous 'Indians of Utah.' President Lincoln does not reference the "Uintah & Ouray Reservation." Nor make any reference to the "Utes" or Ute Indians of Colorado or "Confederated Utes of Colorado" whatsoever. The Timpanogos of the Wasatch were sent to the Uintah Valley Reservation in 1873.
So, why do we see a any number of maps and documents referencing the Uintah & Ouray Reservation in utah? That is the question!
The Ute Tribe of the Uintah & Ouray Reservation is federally recognized but not until 1937, under the constitutional name "Ute Tribe of the Uintah & Ouray Reservation." "Ute Tribe of the Uintah & Ouray Reservation" is the Ute Nation's constitutional name, NOT A RESERVATION. There has never been congressional action that created a reservation called the "Uintah & Ouray Reservation." The Ute Tribe of the Uintah & Ouray Reservation lives on the Uintah Valley Reservation and are referred to as the Northern Ute.
You may ask, why do the Utes use that name? Why do Utah maps label the Uintah Valley Reservation as the Uintah & Ouray Reservation? Maybe some one else can answer that question, we have our theories. What we do know is that it causes a lot of unnecessary confusion, and maybe intentionally.
06/27/2022
Changes to our home page has been on-going over the past year and more. Why? Its complicated to explain the technical requirements of SEO (search engine optimization) and visitor navigation. People today use any number of devices from cell phones, tablets, laptops, and desktop computers. But it is critical to our website's success that we are able to meet all those requirements and much more.
BlackHawkProductions.com at the present averages the 7th position on Google's results page. Out of three million pages found on the search term "black hawk war Utah," 7th position is amazing! But it hasn't been easy. The competition is enormous, and results can change at anytime.
More importantly is navigation. It is extremely important to our visitors to quickly and with ease find what they are looking for. Especially those who are first-time visitors who may not know anything about Utah's Black Hawk War, they too need answers.
It might be interesting to some that BlackHawkProductions.com began in Utah before the year 2000, but is not a local Utah website. Though Phillip B Gottfredson is from Utah, born and raised, and lives there five months out of the year, we are based in Parker, Arizona. Our server Inmotionhosting.com is in California. We are world-wide. Most of our visitors come from Utah, and cities across the United States. Many others come from Great Britain, Denmark, Brazil, Canada, China, France, and Germany, to name some.
The good news. We are hopeful that we are now on target because of the adjustments we have made, and any changes going forward should be minor(fingers crossed).
Because of people like you who have donated and purchased our book, BlacHawkProductions.com has been able to deliver rich and informative content FREE to the public for over two decades!
Thank you so very much! :-)
06/24/2022
I want to acknowledge artist Carol Lahoma Pettit Harding for her tremendous contribution and generosity. Carol created the cover for my book Black Hawk's Mission of Peace. Please visit our Source Material page for more information. - Phillip B Gottfredson
06/24/2022
We mistakenly listed the Cree Nation as being from Wyoming on our main page. The Cree originate from Canada and some migrated to North Central Montana. We have made the correction. Our apologies to the Cree Nation.
06/23/2022
Only 7 days remaining when we will close our feedback link listed below. So far we have not recieved any comments, which is interesting. Meanwhile traffic to our site remains as strong as ever. Time spent on our site has increased over last year. We are grateful to our visitors for your loyal support.
06/01/2022
Your feedback is important as we strive to bring you essential information about the Black Hawk War in Utah. So, through June, we have set up a special e-mail account where you can comment on our website, make suggestions, ask questions, and whatever is on your mind. All comments will remain private, with no exceptions. At the end of 30 days, we will delete this special e-mail account. So now is a unique opportunity to give us your feedback directly at:. Just copy & paste our address into your e-mail client.
NOTE: Your privacy is important to us. BlackHawkProductions.com will never your e-mail address for any purpose other than to reply back to you only if you give us permission to do so.
Thank you, looking forward to hearing from you!
Phillip B Gottfredson
BlackHawkProductions.com
05/30/2022
Greetings to everyone. We decided to permanently delete Chief Black Hawk's Biography from our website. The reason is that the material was redundant to the material found on the Timpanogos Biography page. Black Hawk's Biography page was one of the first pages written back in 2002 when we launched our website. It has since become obsolete. And from a technical standpoint was in conflict with SEO(Search Engine Optimization) best practices. We are automatically redirecting all traffic to the Black Hawk's Biography page to the Timpanogos Biography page instead.
We sincerely apologize for any inconvenience this may cause.
blackhawkproductions.com - Team
05/17/2022
TREATIES IN UTAH - Phillip B Gottfredson
There seems to be some confusion about treaties in the State of Utah that is important to understand.
In 2004 I discussed treaties in Utah with Dr. Floyd O'Neil at the University of Utah. O'Neil explained that "no treaties were made between the Indian people of Utah and the Church of Jesus Christ of Latter-day Saints (Mormons)." He explained that 'agreements' were made between the Mormon Church and the indigenous people. "At best, these agreements were divisive to trick the Indians into giving up their land, he said. The Federal Government was the only one with the legal authority to make treaties. These so-called treaties were made in Heber, Mt. Pleasant, Ephraim, Cedar Valley &, etc., but Congress never ratified one.
The Spanish Fork treaty was between Mormon colonists and the Timpanogos Tribe in 1865 at the peak of the Black Hawk War. The treaty would fail ratification by Congress as it bore the signature of Brigham Young. Congress declared, "rather than associate with Brigham Young on such an occasion, they would have the negotiations fail; they would rather the Indians, than the Mormons, would have the land." - Commission of Indian Affairs Annual Report 1865, O.H. Irish (Source: Department of the Interior)
The significance of the Spanish Fork treaty is that it was intended for the Timpanogos Nation and signed by their leaders. None of the seven Tribes of Colorado known today as "Colorado Utes" were named. One exception was the Yampa Ute, who were named, but any claim they may have had was relinquished by them in the Ute Treaty of 1868 in Colorado, which had nothing to do with Utah. Leaving intact the homeland of the Timpanogos Nation. The "Sanpete Utes" as they were referred to in the treaty are not Ute. Sanpete gets its name from Chief Sanpitch, Black Hawk's father, Timpanogos. Historians mistakenly identify Timpanogos with Colorado Tribes. The Timpanogos are Snake-Shoshone and are not enrolled members of the Ute Nation. (Source: Timpanogos Nation, Commission of Indian Affairs Annual Report 1865, O.H. Irish and Department of the Interior.)
See Black Hawk War Treaties for more information.
I understand it gets confusing, I hope my explanation helps to clarify this subject.
05/14/2022
Federal Indian Boarding School Initiative
Secretary of the Department of the Interior Debb Haaland has released a stunning Investigative Report on the Indian boarding schools in the U.S. The report comprehensively addresses the facts and consequences of federal Indian boarding school policies—implemented for more than a century and a half—resulting in cultural assimilation and territorial dispossession of Indigenous peoples.
Consisting of 408 federal schools across 37 states, including 21 schools in Alaska and seven schools in Hawaii, we at BlackHawkProductions.com are grateful to Secretary Halland for launching this long-overdue investigation into this tragic time in our history.
We encourage our followers and supporters to visit our Facebook page Black Hawk War; Timpanogos of the Wasatch, for the latest developments, insights, and comments. If you are not already a member of our group - please join our campfire! It's eazy-pezzey!
05/09/2022
NEW IMPROVEMENTS FROM BLACKHAWKPRODUCTIONS.COM
Phillip B Gottfredson's Bio & Source Material page has always been popular because there are many resources for those who are researching the Black Hawk War. We have made it even better by adding hotlinks in the PUBLICATIONS section to Amazon, where you can purchase some of the great books we have listed about the Black Hawk War.
We hope you find this added feature convient! :-)
05/07/2022
Slate Canyon Earth Day - First People's History with the Timpanogos Nation
Mary Murdock Meyer Chief Executive Timpanogos Nation, and author Phillip B Gottfredson were guest speakers at the annual Slate Canyon Earth Day event held at the mouth of Slate Canyon above Provo, Utah today. Mary spoke about Native teachings and the sacredness of all things. "We are grateful to Kristina Davis, a faculty adjunct in UVU's Biology department, for inviting us to speak at this event," said Gottfredson. What was suspose to be a half hour speech went over two hours because people were so interested in Native teachings. "Mary and I are so please that people have sincere interest in Utah's Native culture and protecting our enviornment," Mr. Gottfredson added.
03/29/2019
It's Time to Clean Up Utah's History
FACT: This is NOT Utah's Black Hawk! This is a photo of a Kiowa Apache man called Black Hawk. This portrait is an Albumen print taken in 1875 by William S. Soule who was the post photographer at Fort Sill, Oklahoma. It has been provided by the Smithsonian collection.

For decades, this photo has been published many times on the internet and in numorous books and publications as being Utah's Black Hawk. There are no known photos of Antonga Black Hawk. Utah's Black Hawk died in 1870. HELLO, anyone listening?

Utah's Timpanogos Chief Antonga Black Hawk was Snake Shoshoni and was buried at Spring Lake, Utah in 1870. He was not from Oklahoma!
FACT: This is not Utah's Chief Walker. This is a photo of Chief Colorow of the Colorado Ute Nation who died in 1888.

This photo, for over 20 years has been published many times on the internet as being Chief Walker. Chief Wakara was the principal Chief of the Timpanogos, and died in 1855. Did you know, he was born Apache and adopted by the Colorado Utes?
Three things to remember:
1. The Timpanogos are not Ute and never were. They are Snake Shoshone. The Utes are not Shoshone.
2. Colorow was a Chief of the Colorado Utes. He was an Apache.
3. Utah's Black Hawk was born at Spring Lake, Utah circa 1838, died 1873 at Spring Lake. He never was at Fort Sill in Oklahoma. There are no known photos of Utah's Black Hawk.
We hope this will be clear up some misinformation that is on the internet. It's a also a fact that there were 3 or more indigenous people in Utah's history that were named Black Hawk. So we need to appreciate that mistakes are made. Example, for nearly ten years I too believed the Timpanogos and Ute were the same tribe, until I finally met Mary Murdock Meyer Executive Chief of the Timpanogos. And to be frank, it really pissed me off when I learned I basically had to start all over again in my research. Not to mention, I had to re-write some eighty pages on our website. I will always be grateful to Mary for setting me straight though. - Phillip B Gottfredson
03/17/2022
The Chief Executive of the Timpanogos Nation speaks about Utah Lake (Mary Murdock Meyer) Video
3/05/2022
Black Hawk Productions' website is a work-in-progress as we continue to bring to our followers an accurate and detailed account of the Utah Black Hawk War.
Black Hawk's biography was first written in around 2005 while I was living in Oregon with the Shoshone. Since then, I have found lots of new and exciting information published in my book Black Hawk's Mission of Peace.
Since the release of my book, our website has undergone extensive revision, as many of you are aware. As our website has grown in popularity, so has the demand for fresh material. Black Hawk's biography, in my opinion, needs a refresh. It will take some time to update it, so please be patient as we go through the process.
Thank you very much for your loyalty.
Phillip B Gottfredson
3/04/2022
BLACK HAWK'S REAL NAME Update
by Phillip B Gottfredson
Back in Feb. of 2021 we posted an article about the name Antonga Black Hawk if it was infact his real name. And we promised we would keep you updated on our progress investigating this question.
A decade or more ago, I talked with three knowledgeable Utes, Vinita Taveapont, Loya Arum, and Sylvia Cornpeach. I had tremendous respect for them; sadly, all three have since crossed over. I recorded in my research journal that they agreed that Black Hawk's name was "Noonch." However, I could never find any documentation to support their claim.
Then I met the Timpanogos. MaryMeyer gave a plethora of documents; among them was the Dominguez Escalante journal that said, "Turunianchi the Great" was the leader of the Timpanogostzis, and Cuitza-pun-inchi, Pan-chu-cun-quibiran, and Picu-chi were his brothers. Turunianchi had a son named Moonch." The eight brothers were the uncles of Antonga Black Hawk, who was the son of Sanpitch. Moonch was the father of Chiefs Sanpitch, Yah-Keera (Walker), Arapeen (father of Jake Arapeen), Tabby, Ammon, Sowiette, Kanosh, and Grospeen, who were known as the "Royal Bloodline."
Could it be that Vineta, Loya, and Sylvia were right? Black Hawk's grandfather was Moonch, and perhaps he was named after his grandfather. They said "Noonch," only one letter off from Moonch.
I can't find any definitive proof that "Antonga" was his name, period. Meanwhile, the search continues, and we will give you updates as they occur.
2/13/2022
In Remembrance of Battle Creek and Fort Utah
February 29, 1849, marks the first of six massacres of the Timpanogos at the hands of Mormon colonists. Young Black Hawk was taken captive as his family was murdered at Battle Creek. Little Chief was wet with tears, and his horse wet with sweat. A year later, on February 9, 1850, a second massacre occurred at Fort Utah when 70 Timpanogos were killed, and their bodies decapitated. The decapitated heads were then sent to Washington and sold for scientific examination.
Please, let's take a moment and remember this tragic event in American history and honor the Timpanogos Tribe, whose only crime was they were "Indian."
- Phillip B Gottfredson
12/22/2021
Tabernacle dig yields remains
According to an article published by the Deseret News Paper in 2005 "Construction crews doing seismic retrofitting work on the Salt Lake Tabernacle on Temple Square apparently have unearthed the remains of a Native American in a concrete vault." See article on our Facebook page at: www.facebook.com/groups/UtahBlackHawkWar/
12/10/2021
Department Of The Interior to remove derogatory names from 11 Utah sites
According to the Salt Lake Tribune, Deb Haaland has issued two federal orders to remove the term "squaw" from geological features in Utah. Haaland said "Racist terms have no place in our vernacular on our federal lands. Our Nation's lands and waters should be places to celebrate the outdoors and our shared cultural heritage - not to perpetuate the legacies of oppression."
The Tribune points out that the term "squaw" is used as a sexual slur for Native American women."
11/29/2021
The Unsanitized Version of the Utah Black Hawk War
Since 2002 Black Hawk Productions has brought you the unsanitized version of Utah's Black Hawk War, and our work is not complete. Our objective has been to educate people about the unjust and unnecessary devastation it has brought to the Timpanogos Tribe of Utah, dedicated in our efforts to help the Timpanogos Nation find its rightful place in Utah's history.
"Over the many years, I have spent considerable time helping people who have contacted me with essential questions concerning war," said Phillip B Gottfredson, who founded Black Hawk Productions in 1989. "It has been a powerful experience making new friends and listening to their personal stories about their ancestors who were in the war. And no less important the countless indigenous people who gave me a greater understanding of those trying times, I am eternally grateful."
INTERVIEWS FROM 1989 TO PRESENT: Personal Interviews of numerous descendants of early Utah Pioneers; oral histories while living with members of various Native American Tribes throughout North and South America; Western Shoshone, Colorado Utes, Grandriver Ute, Uncompahgre Ute, Yampa Ute, Moache Ute, Wiminuche Ute, Ute Mountain Ute, and Navajo Dine'. Additional interviews with Hopi, Zuni, Pueblo, Apache, Shoshone, Arapaho, Lakota, Silets, Makah, Southern Paiute, Northern Paiute, Yrok, Anishinaabe, Cherokee, Choctaw, Inca, and Mayan of San Pedro Guatemala. Living descendants of Timpanogos Chiefs Walkara, Sowiette, Arapeen, Sanpitch, Ammon, Tobia (Tabby), and Grospeen (all brothers), and Black Hawk (son of Sanpitch), Chief Executive Mary Meyer and Members of the Timpanogos Nation Uintah Valley Reservation;
09/30/2021
Will Bagley; Friend & Mentor
Will Bagley author of "Blood of the Prophets: Brigham Young and the Massacre at Moutain Meadows," passed away September 28, 2021.
Will was the first historian I came to be personally acquainted with when I began my research of the Black Hawk War in Utah. I am forever grateful to Will for the many hours we spent discussing Mormon history. Whenever I had questions, he was my go-to historian, for I always knew Will would give me informed and honest answers.
Admired and respected by thousands, he will be greatly missed.
- Phillip B Gottfredson
08/10/2021
The Timpanogos Make A Rare Public Appearance
Brigham Young University ecology professor Ben Abbott invited Chief Executive Mary Meyer of the Timpanogos Nation to speak at the Utah Lake symposium that was held at Utah Valley University on June 5th. Utah Lake has been in decline from years of abuse and neglect going back decades. Toxic algae blooms, and invasive fish such as carp have led to developers recommending the lake be dredged and islands built in an effort to accommodate Utah Valley's burgeoning population growth. Whereas ecologists and scientists disagree with such plans saying it would drastically change the ecology of the lake.
Quoting from the Salt Lake Tribune article, "It seems to me this project would do more to damage than help," said Meyer, whose ancestors once inhabited the lake shore, in her opening remarks. "Utah, I ask that you please take heed to what the experts opposing this project have to say. Our people and the reeds around this lake give you your name. We stand in favor of restoring the lake to its natural beauty, but have to oppose privatizing and desecrating this historic sacred site." (See the full article in the Salt Lake Tribune)
More information regarding the Timpanogos Nation and the extraordinary support they have found will be announced soon by the Tribe on their website: The Timpanogos Nation; Uinta Valley Reservation.
07/19/2021
GOOD NEWS FOR THE TIMPANOGOS NATION
It has been an exciting month for the Timpanogos Tribe of Utah. The good news is that a museum, historian, archeologist, archivist, and anthropologist scholars have expressed to the Timpanogos that they are willing to make a sincere effort to ensure they have their rightful place in Utah and American history.
"The meetings have gone well and have been productive," said Mary Meyer, Chief Executive of the Timpanogos Nation. Mary expresses cautious optimism that this may be the right time for long-overdue reconciliation and new beginnings for the Tribe.
More details to come as they are made available by the Tribal council.
05/13/2021
The State of Utah Water Rights Violation Uintah Valley Reservation
According to an article published in the Salt Lake Tribune on 05/13/2021 by Emma Penrod, the State of Utah and the CUP are attempting to take water from the Uintah Valley Reservation ignoring aboriginal treaty rights. The Ute Nation is suing the State to get back it's water "asserting that the misapproriation is one of a decades-long string of racially motivated schemes to deprive it of it's rights and property", according to the article.
"Rights and property" have been at the core of every conflict between the First Nation peoples of Utah and Mormon colonists since 1847. Hat's off to the Ute Nation for taking a stand to protect the Uintah Valley Reservation's valuable resources essential to life it's self. The State of Utah has no jurisdiction what-so-ever on tribal land according to the Tenth District court.
We are also grateful to the Salt Lake Tribune for making the public aware of the injustices aboriginal people of Utah have had to fight for, from traditional tribal homelands, hunting rights, fishing rights, the timber on their land, water rights, their culture, their religion, their identity, and freedom.
05/29/2021
THE WALKER WAR
We are pleased to announce Mary Meyer Chief Executive of the Timpanogos Tribe, and myself Phillip B Gottfredson have updated our story on the Walker War of 1853. We felt it was time to address the accuracy of Wakara's controversial burial, and his alleged slave trade.
For decades historians have written that two women were sacrificed and placed in his grave along with two live children and anywhere from 12 to 50 horses, depending on which Whiteman's account you read. And that Wakara stole from his own blood relatives their children and sold them as slaves. Mary, along with members of the Timpanogos Tribe, we have had numerous discussions about this story that has circulated for many decades, and gone by unchallenged. And of coarse no one has ever asked the Timpanogos their version of the story.
We invite you to read the Timpanogos first-ever version of Wakara's story.
05/09/2021
There were several broken links throughout and have been fixed. We apologies for any inconvenience.
05/03/2021 (broken link has been fixed)
Jay Winter Nightwolf: American Indian & Indigenous Peoples Truths
The Timpanogos Matter (Mary Meyer & Phil Gottfredson)
Mary Murdock Meyer is the Chief Executive of the Snake Shoshone Timpanogos Nation."As Chief Executive of the Timpanogos Nation I [Mary Meyer] have pondered many times how our people were forgotten. We are the living descendents of legendary Chiefs Walkara, Kanosh, Tabby, Arropeen, Washakie, Tintic, Sowiette, Sanpitch and others, who extended their hospitality to Mormon leader Brigham Young and his followers."Phillip B Gottfredson has been researching the Black Hawk War since 1989 and has published "My Journey to Understand... Black Hawks Mission of Peace"."Some 70,000 Timpanogos Indians — the aboriginal people of Utah — died from violence, starvation, and disease after Mormon colonists stole their land and destroyed their culture over a 21-year timeframe according to the detailed account Gottfredson learned from the Native Americans." Music:  Keep My Memory (Alexis Raeana feat. Charly Lowry)Jay Winter Nightwolf, HostVerona Iriarte, PrayerMoe Thomas, Production Editor
Please join Mary Murdock Meyer and Phillip B Gottfredson in a live podcast with Jay Winter Nightwolf. Recorded live a year ago from Mary's home on the Uintah Valley Reservation, Mary and Phillip engage in a powerful conversation with long-time talk host Jay Winter Nightwolf discussing the Timpanogos Nation and the Black Hawk War of Utah. Listen now.
04/09/2021
More updates to our website... REALLY@!?
from Phillip B Gottfredson:
Yes, but it was necessary. The reason this time has to do with SEO (search engine optimization). SEO is the art of getting the search engines to give your website high rankings in the search results. It is said Google is making a core change to it's search engine algorithms this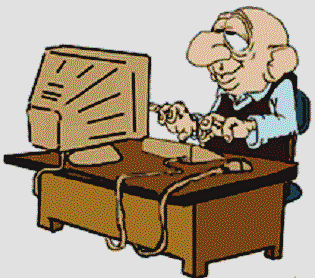 coming May. And in order to meet their new requirements we have had to make a few more changes. It gets very complicated when designing a website in todays world of technology. It used to be so easy. And since I am an old-school web-designer the learning curve has been very challenging. But I have done my homework and hopefully the changes I have made are going to work. (fingers crossed)
Back in 2002 when I first launched this website, we were the only website on the internet talking about the Black Hawk War. Now there's thousands. The competition is getting harder all the time. And the catch 22 is, we have made thousands of changes over the past two years and that by itself has caused some SEO problems. The solution is to let it go now. Stop making changes and let the search engines catch up to what we have done.
So the good news is no more changes for at least until June when we can evaluate everything again.
03/26/2021
A SHOUT-OUT TO MY FRIENDS IN FT. DUCHESNE!
We've come along ways my friends. There can be no doubt the presence of the Timpanogos Nation is on the internet. All our hard word work and persistence is finally being realized not only in Utah, but nationally and internationally.
It is interesting that Brazil has taken a consistent interest. Website statistics show us they have been consistent in visiting our websites. China, Netherlands, Great Britain, Germany, France, and Sweden are among a growing crowd of visitors as well.
For those who don't know about Ft. Duchesne it is the home of the Timpanogos Nation which is located in the north-eastern corner of the State of Utah. Established in 1886 by the United States government as a fort, it was closed 1912. Population of Ft. Duchesne is roughly 800 and is located on the Uinta Valley Reservation that was established by President Abraham Lincoln in the year 1861.
The Timpanogos just four years ago was barely known, but that is changing know. Hopefully they can achieve long over-due federal recognition they so justly deserve.
May the Timpanogos forever walk in beauty. - Phillip B Gottfredson
2/24/2021
ANTONGA BLACK HAWK - True or False UPDATE
In the previous article we discused the name Antonga and if perhaps it is of Spanish origin. If it is Spanish in origin then the letter 'G' would be silent. Antonga would be pronounced 'A-n-t-o-n-u-a' which could explain the difference in spellings 'Antongar" "Antongua" and a couple others.
2/17/2021
ANTONGA BLACK HAWK - True or False?
Historian Phillip B Gottfredson | Author "Black Hawk's Mission of Peace"
The name "Antonga" has for decades been a topic of many discussions with the Timpanogos Tribe. Was his real name "Antonga" and where did it come from? In the coming months we will be exploring this issue in an effort to find the truth.
"There are several different spellings" said Mr. Gottfredson. "Antonga being the most widely accepted. "Antongua" and "Antongar" are another versions I have seen in several historical accounts. I believe the name is Spanish in origin. The reasoning being that in those days Mexico bordered Utah to the south and the Timpanogos had trade relations with their Spanish-speaking neighbors. I believe it was a nick-name and may have been "Antonia" translated means "worthy of praise." One thing is certain, the Timpanogos don't recognise the name Antonga."
Updates to this article will be posted as our research progresses.
1/26/2021
Hi, this Phillip Gottfredson;
Some of the articles on our website I wrote a decade or more ago during the time I was learning about the Black Hawk War. I have been reviewing those articles and corrected my mistakes. For example, two articles one being 'John O'Sullivan's Manifest Destiny' and the other 'The Doctrine of Discovery.' I realize now that at the time I wrote these around 2009 I was confused, and for that reason assumed both were somehow interrelated. I apologize for the oversight. The Doctrine of Discovery was written by Christian monarchs in 1452. Whereas Manifest Destiny was written in 1839. However, it is important to know that both did play a role in the genocide of Native Americans.
And incidently, our page on The Doctrine of Discovery has gone viral three days in a row and still going.
Thank you for your patience and understanding. Stay safe and keep up the good fight.
Phillip
01/09/2021
Good news all our updates have been completed!
We encourage everyone to 'REFRESH' or 'RELOAD' the page you are on for any updates to appear. This is especially important if you are a regular visitor to clear your browser cache. New visitors don't have to do anything.
We will continue to monitor our website and make any routine corrections.
Again thank you for your patience and we appologize for any inconvienance you may have experienced during this exausting process.
~ BlackHawkProductions.Com Team
HAPPY NEW YEAR EVERYONE!!